Chronic Kidney Diseases – Screening, Diagnosis and Monitoring
Speaker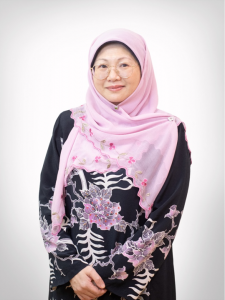 Dr Rosnawati Yahya,
Consultant Nephrologist, Hospital Kuala Lumpur
Objectives of the Lectures
Chronic kidney disease (CKD) has been recognised as a leading public health concern worldwide. In Asia, the incidence of kidney disease of all types is growing more rapidly than developed western countries in part due to increasing rates of diabetes and hypertension. The growing prevalence of CKD is directly associated with high economic burden to health systems. Most of the kidney diseases are untreated or undetected in its earliest stages. A sudden episode of kidney damage and gradual loss of kidney function in chronic kidney disease often form a continuum of disease. The various disease modifiers, risk factors, asymptomatic characteristics and numerous complications demonstrate the important of screening, early diagnosis and timely monitoring of CKD. The biomarkers from the laboratory blood testing play a crucial role in CKD patient management. In this webinar, our speaker will share the clinical practice in screening, diagnosis and monitoring of CKD
We hoped you have enjoyed the webinar and gained new insights!
May we request your time for a short survey?