Sysmex New Zealand Commence Direct Sales of Urinalysis Instrument Portfolio
Sysmex New Zealand has been synonymous with the Delphic and Eclair suite of lab and clinical IT solutions for over three decades. The Sysmex New Zealand team are excited to announce, effective 1st May we will be managing the direct sales and support of the Sysmex Urinalysis instrument portfolio, under the guidance and expertise of regional headquarters Sysmex Asia Pacific and our parent company Sysmex Corporation of Japan, a global leader in-vitro diagnostics.
Arjit Bhana, Sysmex New Zealand CEO said, "We believe that expanding our product portfolio will underpin our future growth and allow us to strengthen our position in the NZ healthcare market. Adding the Sysmex Urinalysis IVD business is a natural fit for Sysmex New Zealand and complements our existing expertise working with NZ diagnostic laboratories and supporting the critical role they provide in quality patient care."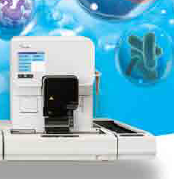 As a market leader in automated urinalysis solutions, Sysmex offers fully automatic analysers designed to increase efficiency and improve quality for routine urine microscopic analysis. Urine sediment analysis, is secondary testing which provides more detailed analysis of specimens that have been determined to be abnormal during urine chemistry. This is an important test that plays a large part in diagnosing renal disease and urinary tract disorders.
"This exciting expansion of our business will enhance the Sysmex brand in the New Zealand market," says Colin McKenzie, Director of Sales, "We can now provide our customers with direct access to the advanced technologies and innovations that Sysmex Corporation provide to the global market."